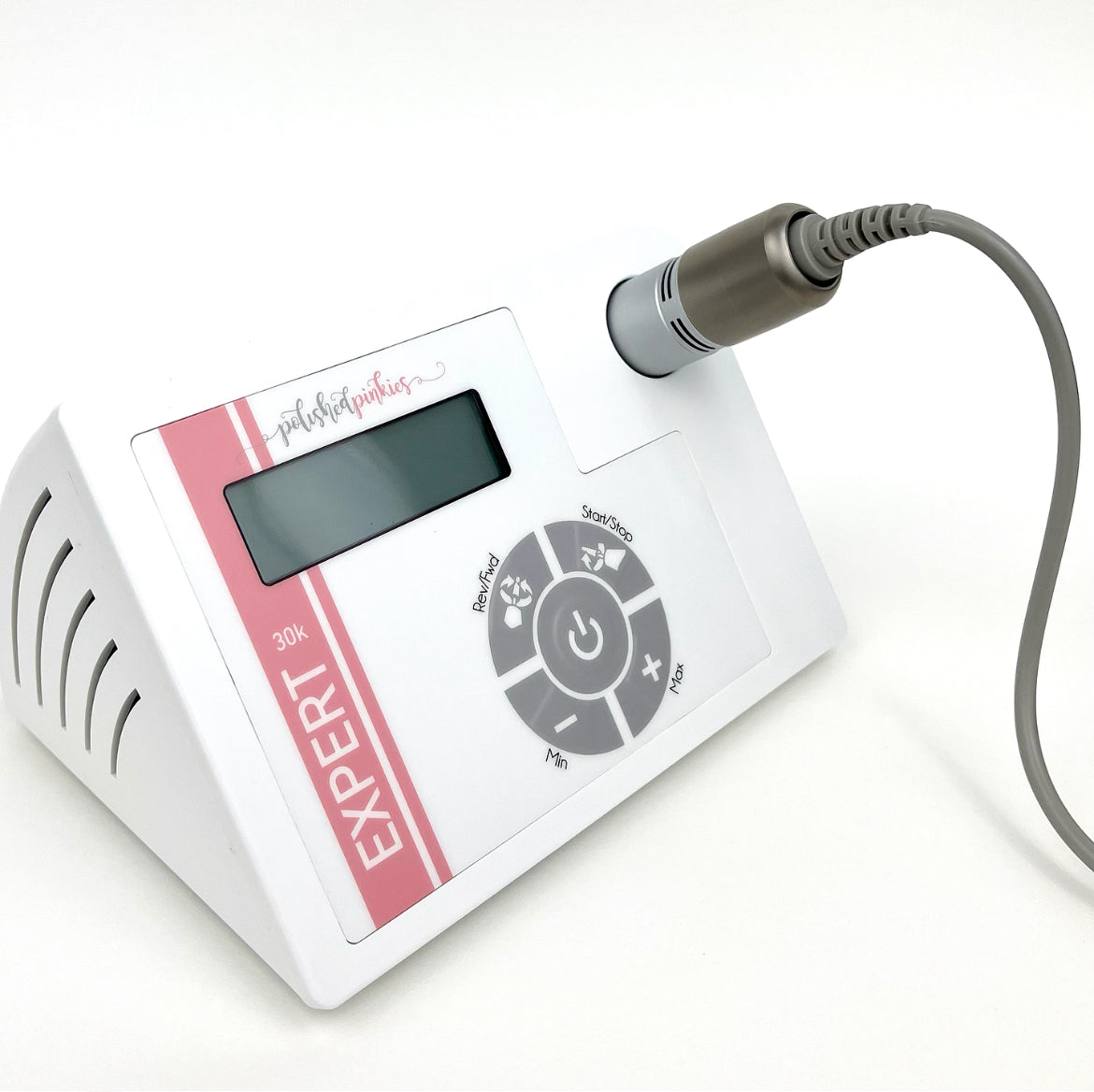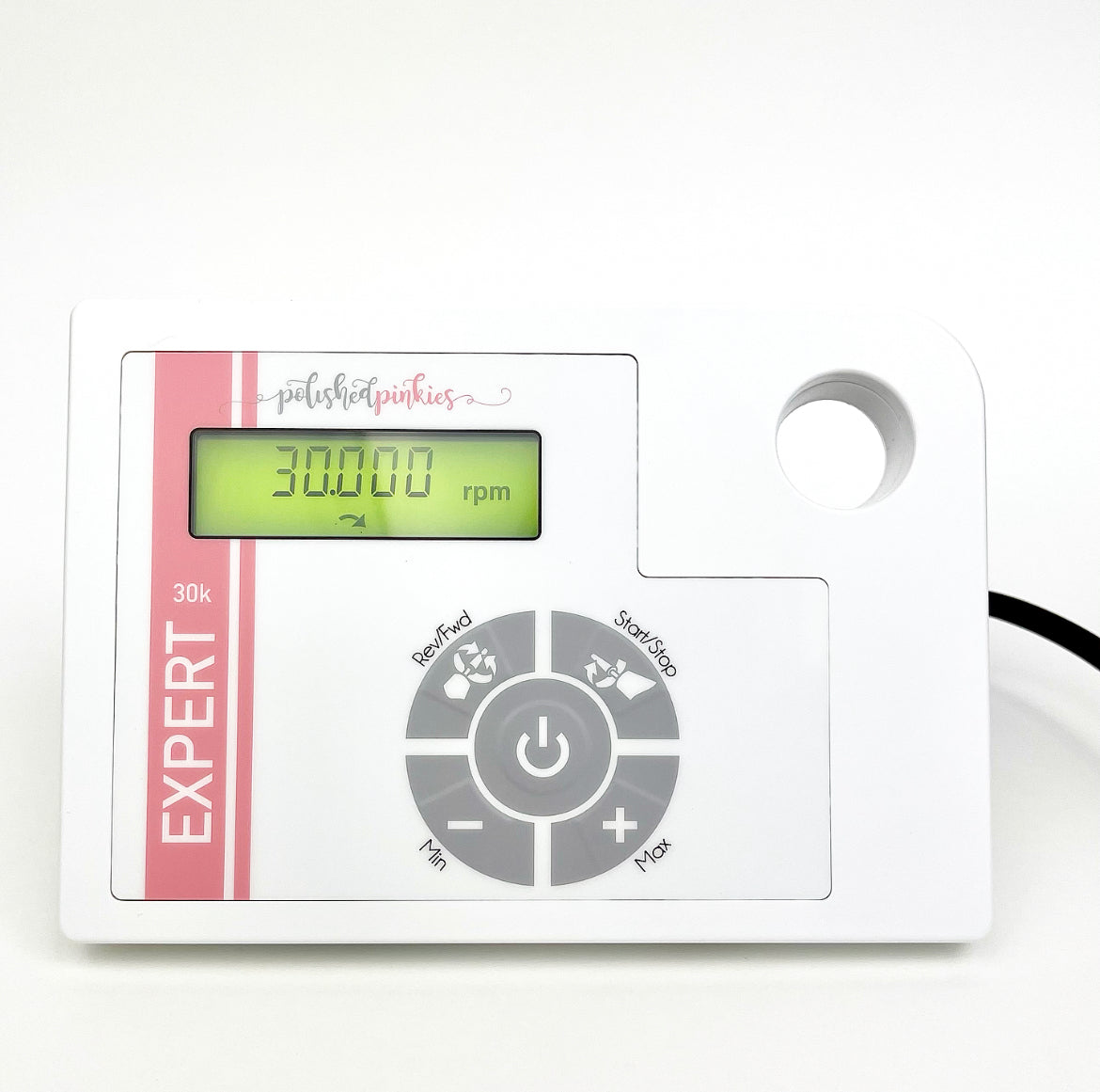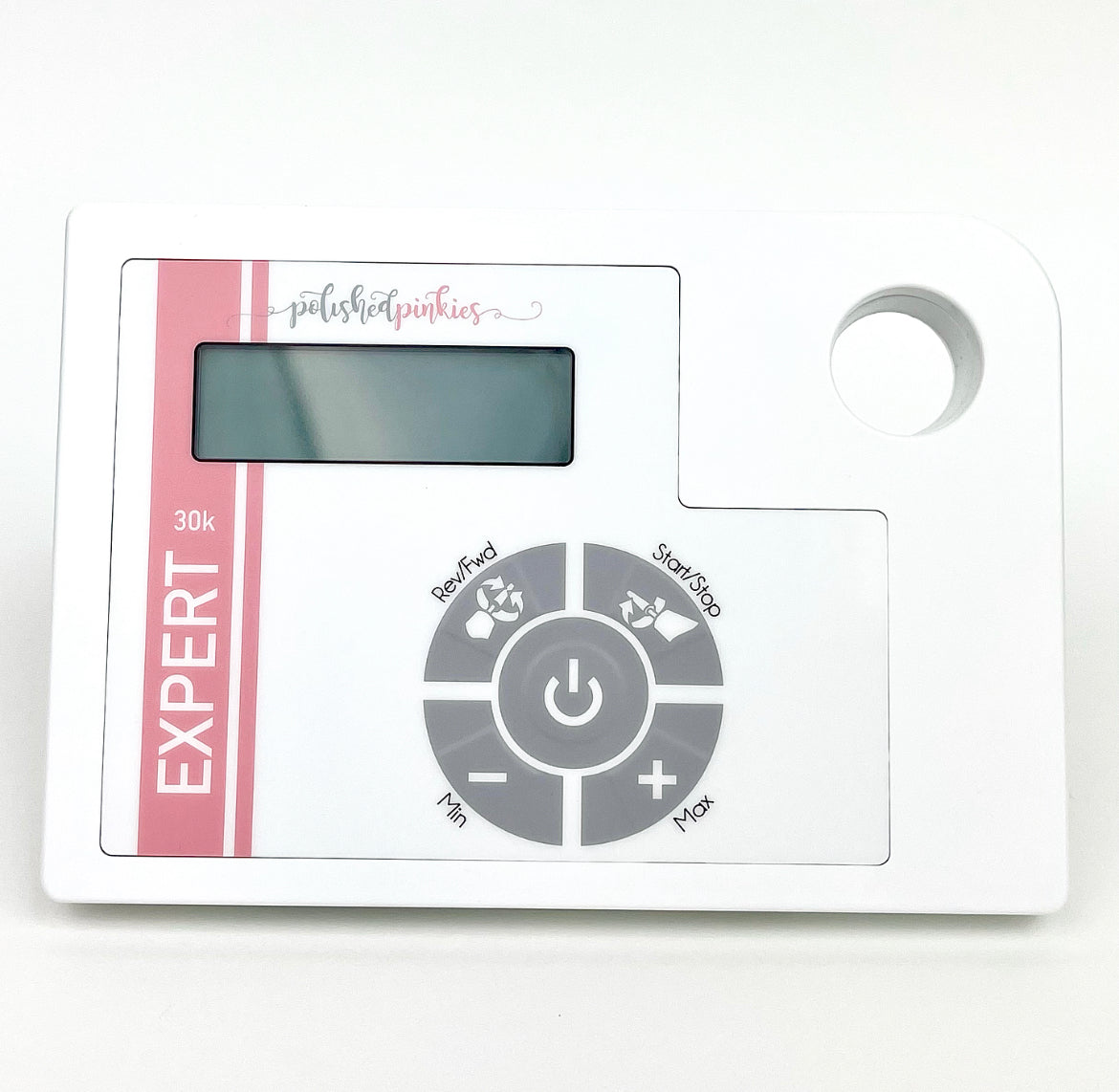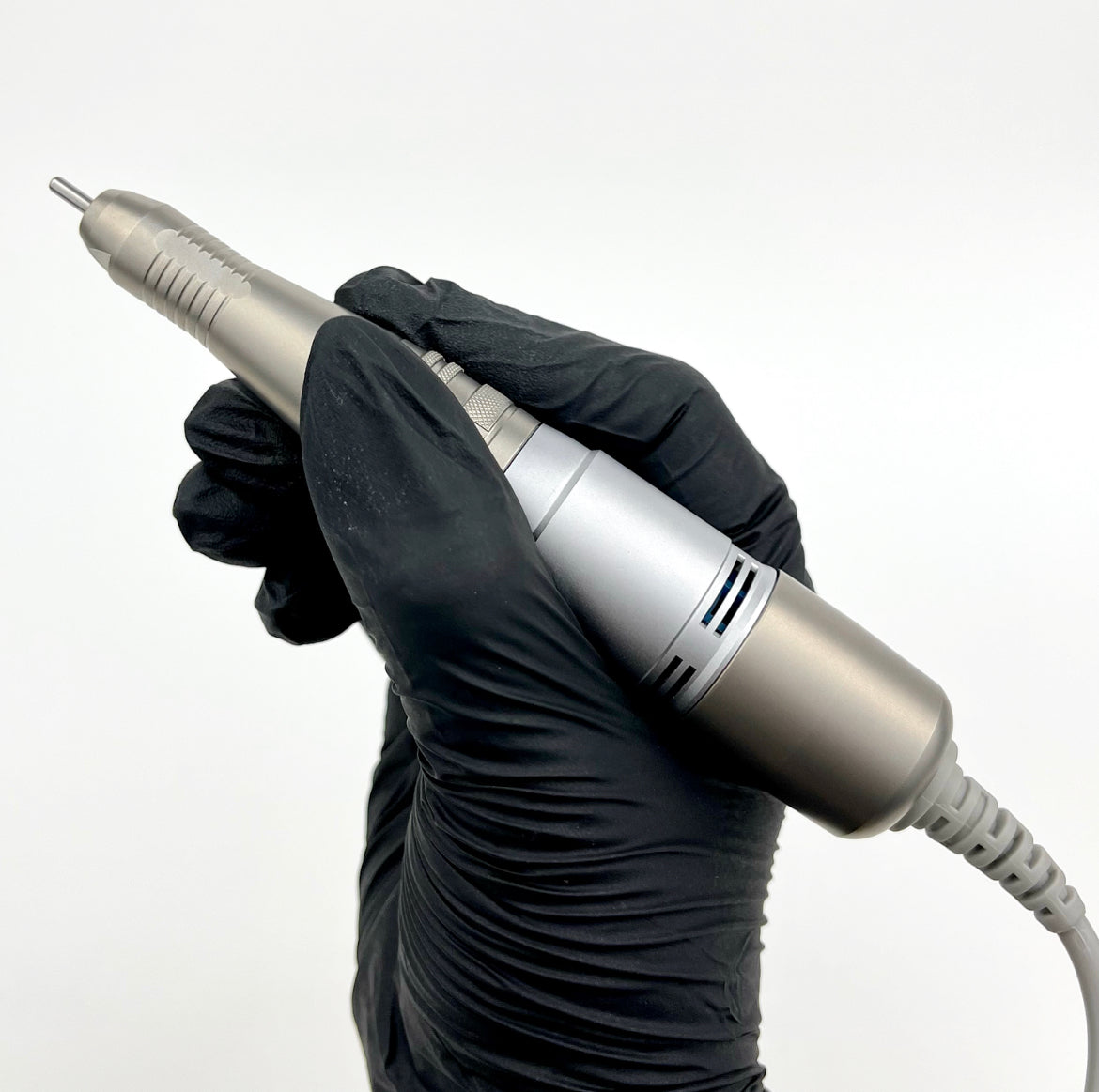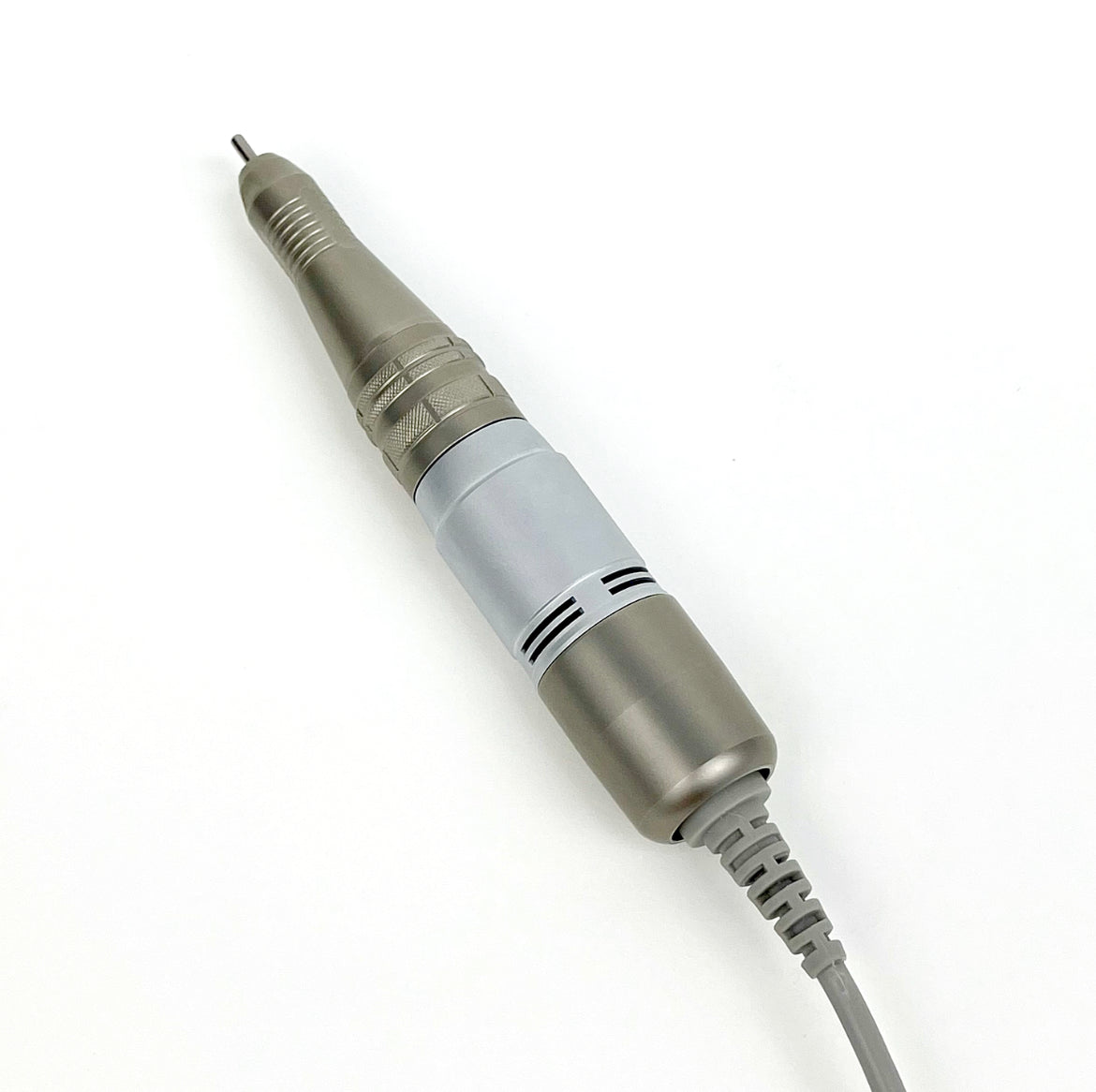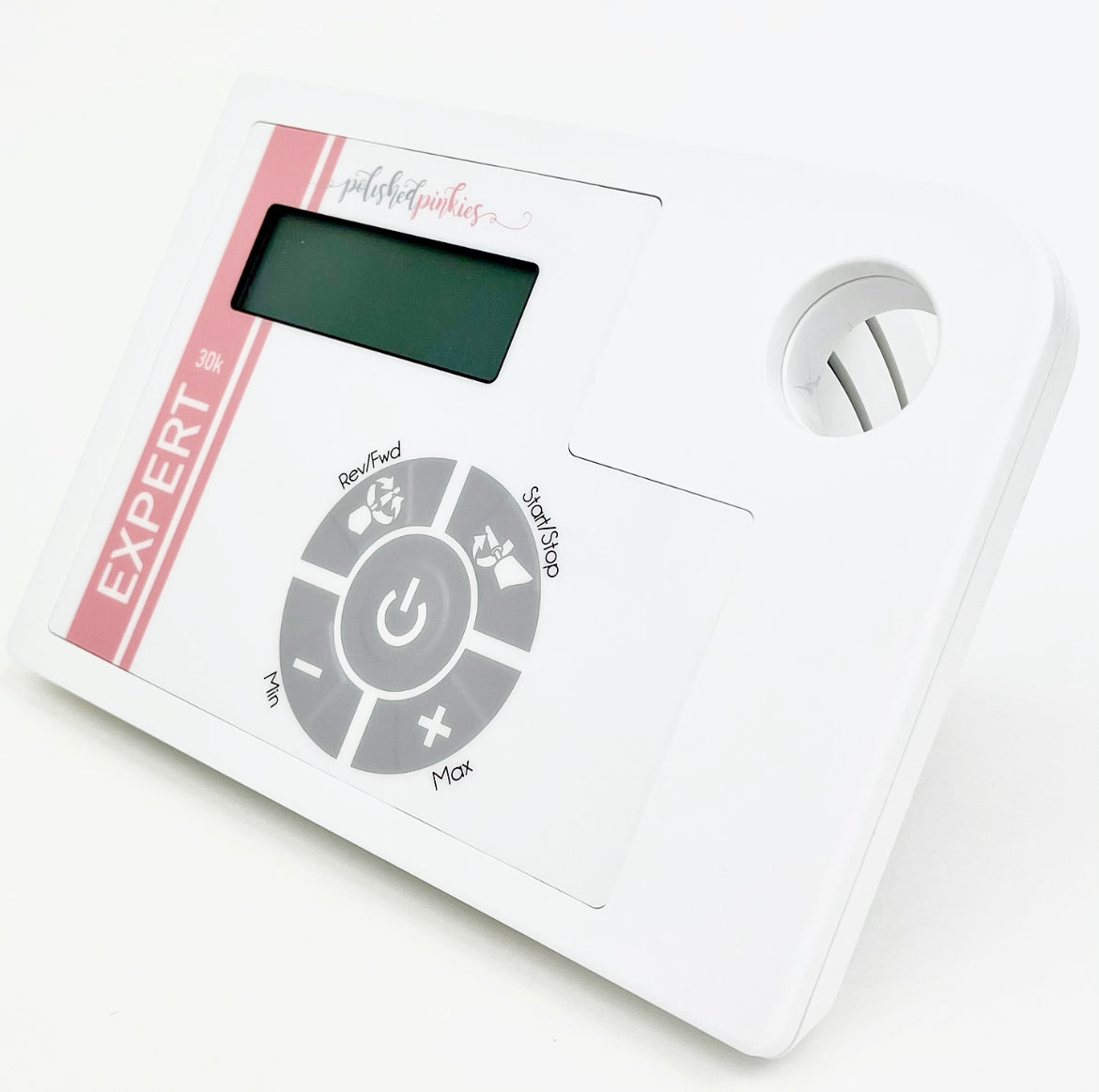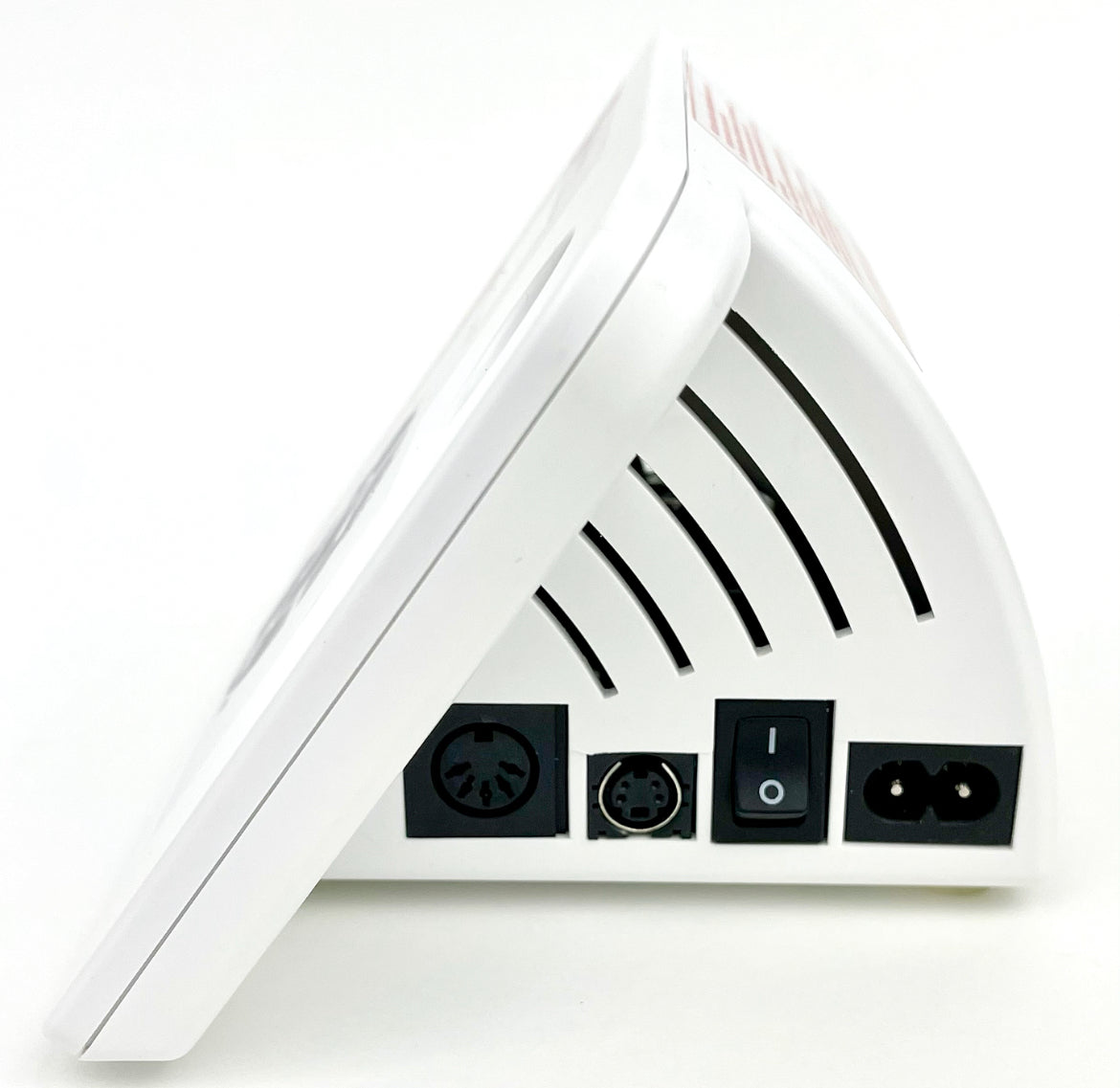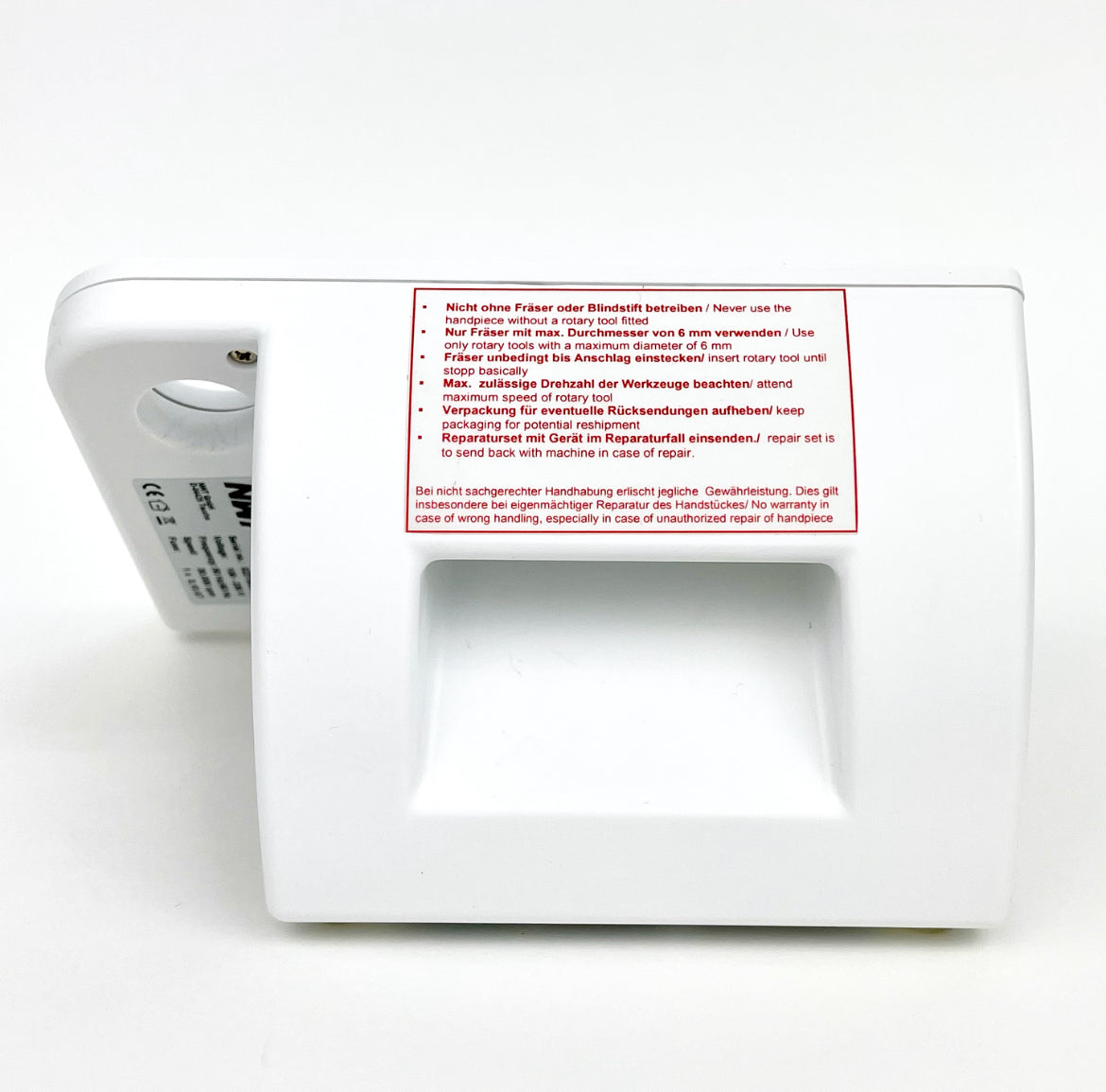 Description
The sleek Polished Pinkies Expert 30k Efile was created with an innovative design! It provides all of the power and torque that a nail tech needs to perform their job with ease.
Manufactured in Germany
Surgical grade efile
Speeds up to 30k RPM
Digital display
Forward/Reverse option
Balanced hand piece for comfortable use
Portable unit with a lightweight base
Straight cord to prevent getting snagged during your service
Incredible torque provides smooth operation
Fits standard 3/32" bits (with long or short bits!)
Hand piece cradle is in the base, so no more worrying about knocking your precious hand piece onto the floor by accident!
1 year manufacturer's warranty
These products are intended for professionals only. All sales are final.

Warranty work is processed by Polished Pinkies Pro HQ. Yearly cleaning options are available for additional cost. Please email info@polishedpinkiespro.com with any inquiries.