Gel Play Pearlescent Powders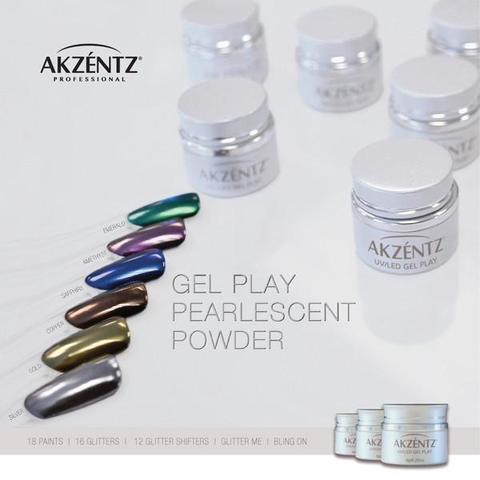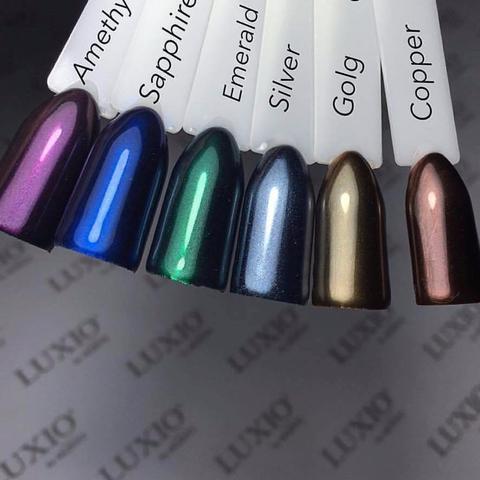 Description
Available in 6 different shades: choose via the drop down option!
Akzentz Gel Play Pearlescent Powder is the perfect chrome in 6 gorgeous shades. Available in Amethyst, Emerald, Sapphire, Copper, Silver and Gold.

Add a lustrous sheen to Gel Enhancements in 4 simple steps:

1. Apply 2 coats of Luxio Nightfall curing between coats.
2. Apply Shine On and cure.
3. Rub in Pearlescent Powder.
4. Apply Shine on and cure. Wipe nail with Prep & Wipe to remove any remaining powder.

For a more intense sheen repeat steps 3 and 4. Pearlescent Powder works best over enhancements. Change up the effect by choosing a different base color.