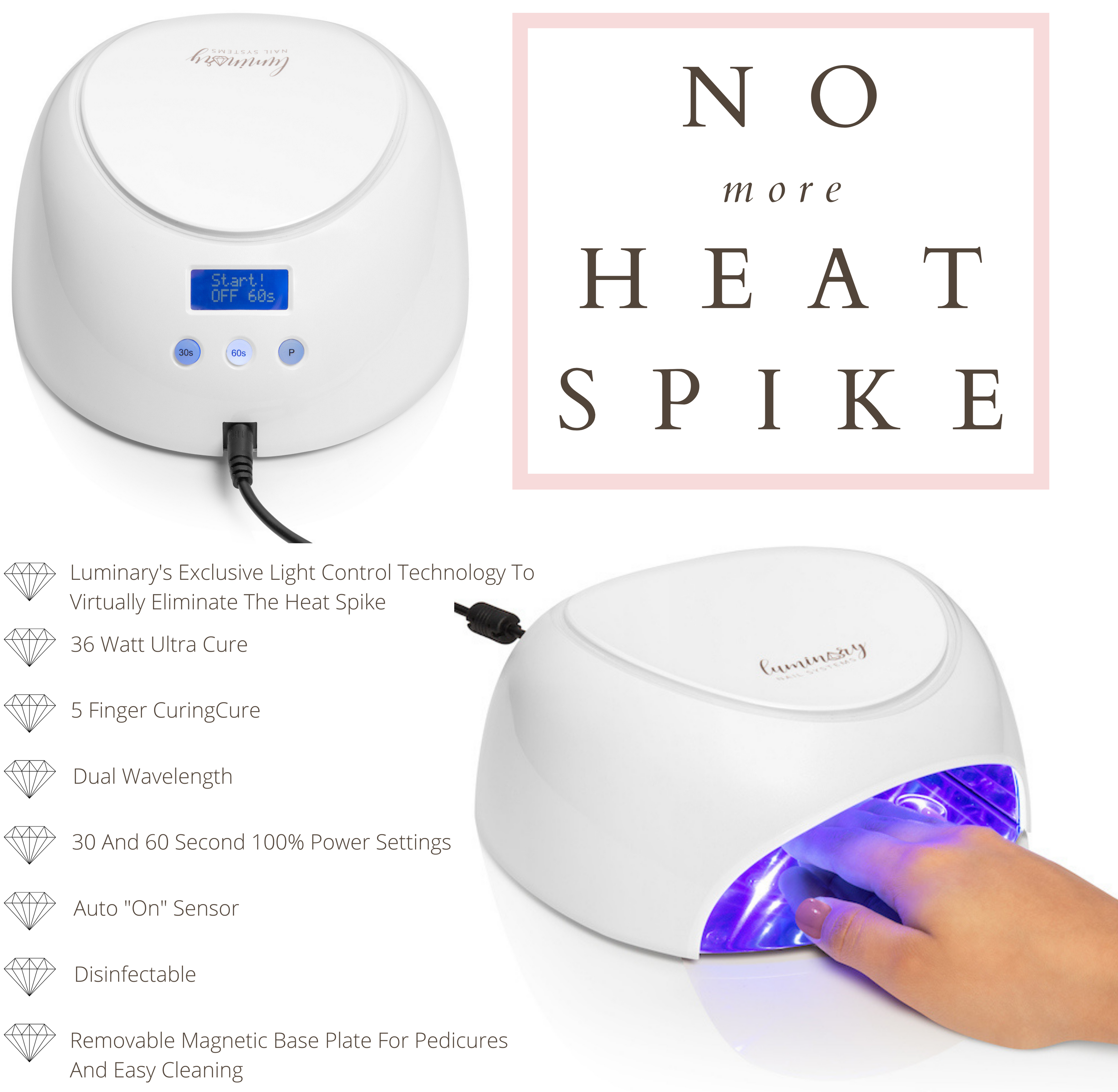 Description
Introducing Pulse by Luminary! We have spent over a year developing and implementing the programs for this amazing, first of its kind, LED curing light! So, say hello to PULSE and goodbye to heat spikes forever!
55 second 'Pulse' setting to virtually eliminate heat spikes
36 watt ultra cure
30 and 60 second 100% power settings
5 finger cure
Removable magnetic base plate for pedicures and easy cleaning
Disinfectable
Auto 'on' sensor
Dual wavelength
To ensure proper curing, you must follow the instructions included in the box
For Professional Use ONLY
Included in the box - 1 Luminary Pulse LED curing lamp, product manual and power supply.