Luxio Build - Flexible Builder Gel - Porcelain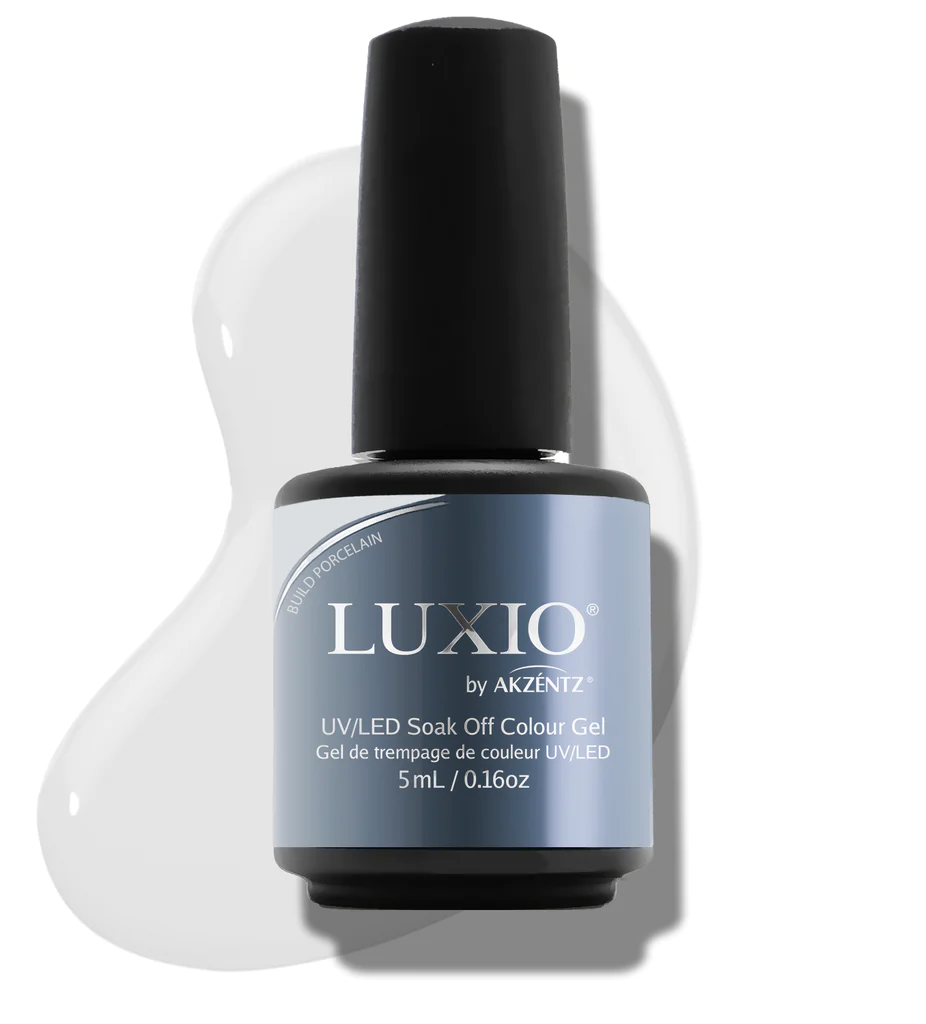 Description
The same, easy to use formula as Luxio Build Clear, the new Luxio Build has a buildable coverage! Customize your preferred opacity with the beautiful new tinted Luxio Build shades. Pair them with matching Luxio colors for full coverage finishes!
Create structure, strength and short length enhancements with this convenient soak off builder in a bottle. 
PLEASE NOTE: Luxio Build is NOT a base coat. A base coat layer is necessary to achieve proper results. We recommend Akzentz X Bond for the base layer. 
Luxio is 100% pure gel that is odorless and solvent free. Because it is not mixed with polish like some other brands, it offers more durability without any of the traditional side effects.