SheMax V Pro Dust Collector - White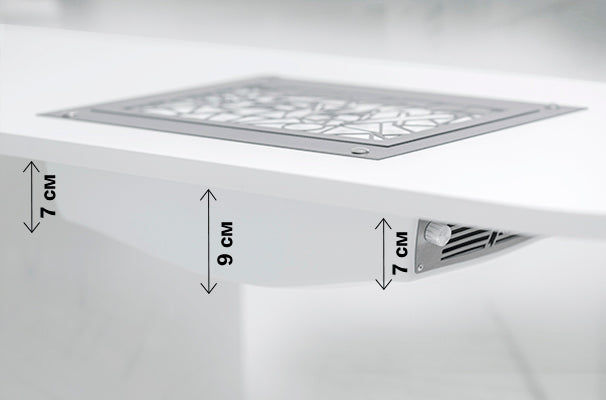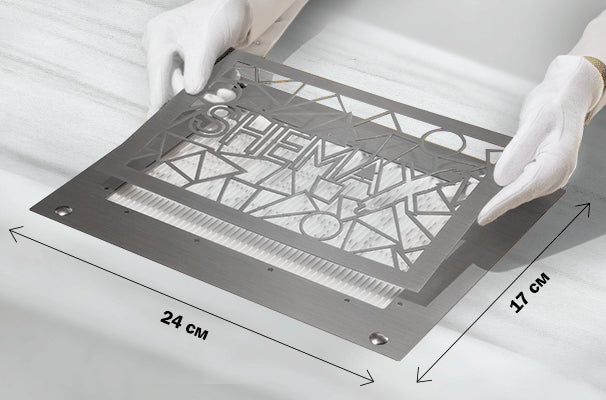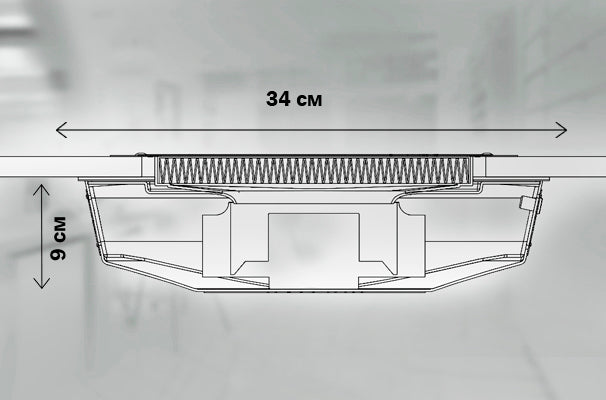 Description
SheMax Dust Collector that fits directly into your nail desk! The main advantage of the new Smart V PRO model is the curved shape of the lower part of the unit created for more comfort.
The dust collector is installed directly into your nail desk. With SheMax's signature centrifugal motor and smart airflow, this dust collector's suction is the most powerful of the SheMax dust collectors. 
The filter is inserted directly under the grill and is replaceable based on usage. 
Main Features:
Noise level 25 dB.
Traction force - 4.4 cubic meters / s, a record.
Motor power 60W.
Center height 9.2 cm.
Height under feet 7 cm.
Filter size 19 cm * 26.6 cm.
Length 37 cm. Weight 2 kg.
Cable length 2.2 m. 
1 year manufacturer's warranty
Please note that the size of the hole you will be cutting into your desk is approximately 19x26 cm. Installation instructions are provided with your unit.