The EVERYTHING Luxio Gel Polish Salon Package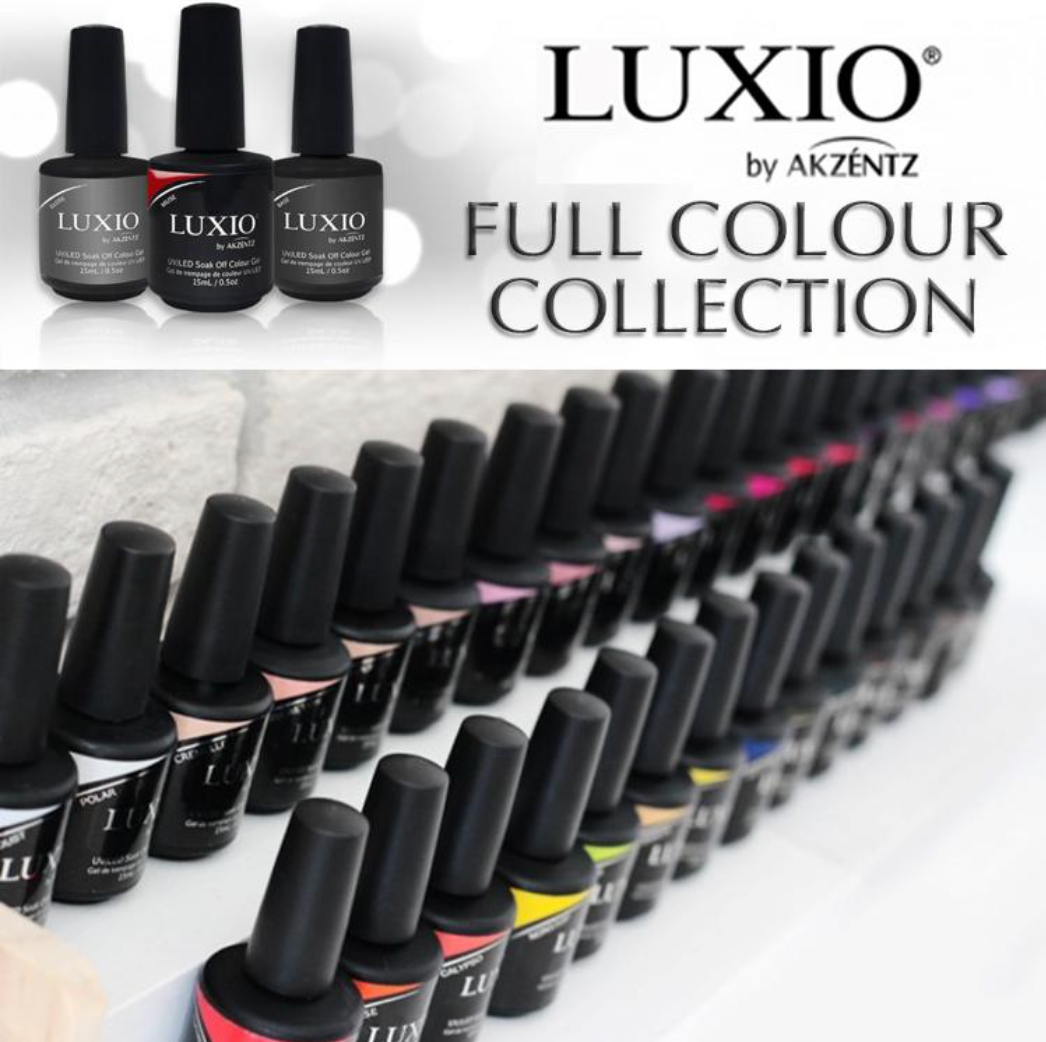 Description
Want to purchase the full LUXURIOUS Luxio line in one click? Here you go! (You can purchase with or without the Akzentz Hybrid Pro lamp)
The EVERYTHING Luxio Gel Polish Salon Package has everything you need to provide the highest quality services to your clients, right from the start! Use code SALON20 (or any other active code) at checkout for 20% savings on this kit! *discount cannot be combined with other offers

Kit Includes:
231 Colors of Akzentz Luxio Gel Polish including the NEW 2023 Desert After Dark Collection! (we will email you a list of everything you're getting once you purchase this collection!)
All 6 Effects Top Glosses (shimmer effect top coats)
All 6 Luxio Base Colors: Naked, Nudist, Natural, Buff, Smirk, Stark (Traditional soak-off base coat with the added bonus of camouflage color)
1x Luxio Base, clear (Traditional soak-off base coat)
1x Luxio Build (soak-off, flexible builder gel in a bottle)
1x Luxio Gloss (Traditional top coat)
1x Matte-On (Satin Matte top coat)
1x Shine-On (ULTIMATE SHINE no-cleanse top coat)
1x Affixit (sticky primer for extra long Luxio wear)
1x Sure Bond (nail dehydrator and PH balancer)
OPTIONAL 1x Akzentz Hybrid UV/LED Lamp
***Please note - This kit is very large and will take extra time to pack and ship. 
Due to the nature of the products we sell, all sales are final.