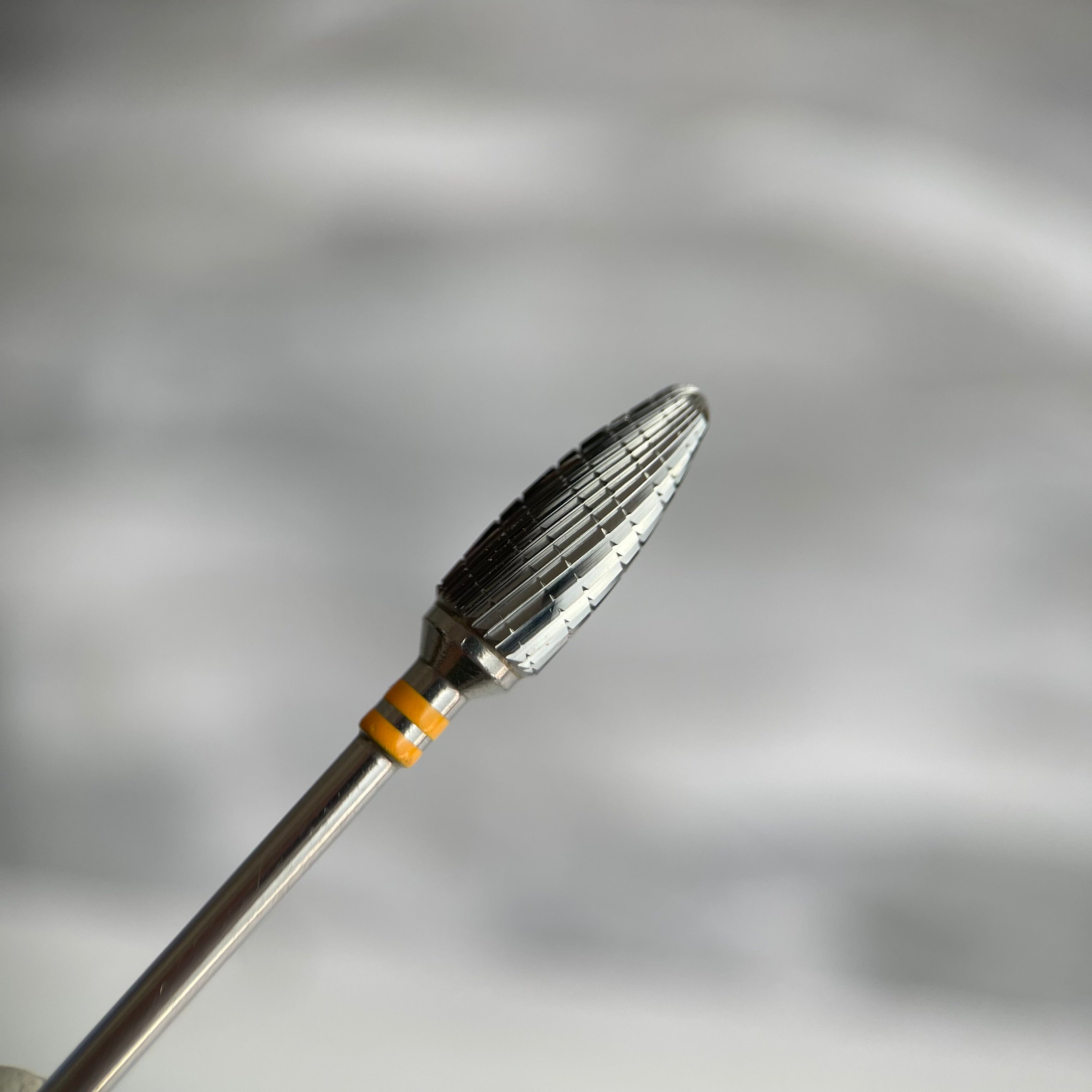 Description
The Nectarine Carbide is ideal for removing soft or hard gel enhancements. This is an excellent 'general' specialty carbide and is skin safe, meaning it won't cut your clients skin if you touch them by accident. It features 2 different sizes of teeth, which creates an unmatched cutting performance and leaves a smooth surface on the enhancement. 
Skill level: beginner/intermediate
Skin Safe, 3/32 
Created with the highest quality German steel.
Carbide bits are not intended for the natural nail.
The Citrus series features the Nectarine, Nectarine Round top, Nectarine Barrel and the Cutie. Sold individually. 
Specialty Carbide bits should be cleaned and disinfected according to your local health and state guidelines. 
View our Bit Reference Guide for guidance on selecting the correct bit.
These products are intended for professionals only. All sales are final.