Ugly Duckling Complete Gel Polish Collection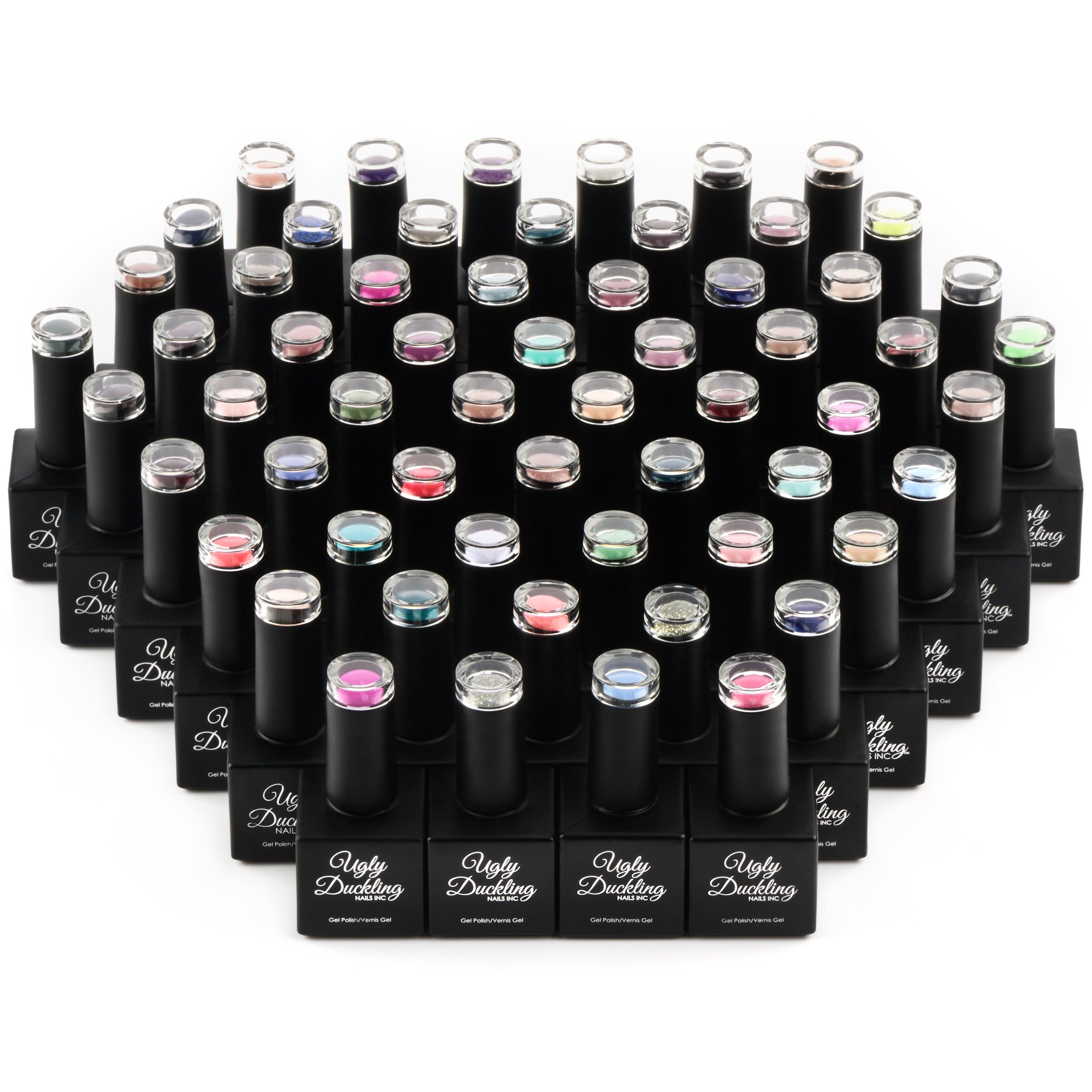 Description
This collection offers you everything you need to immediately offer Ugly Duckling services to your clients!
This collection provides a 15% discount with code UD15 at checkout! (Discount code cannot be combined with other offers)
This collection includes:
1 of each of our 235 gel polish colors 
1 Builder Base, Clear
1 Natural Base
1 No Wipe Top Coat
1 Matte Top Coat
1 Prep
1 Primer
UGLY DUCKLING GEL POLISH - Over 200 Colors available.

15ml/0.5oz
PLEASE NOTE: Although our gel polish numbers currently go up to 229, the following shades have been discontinued from our line and are not included in the gel polish collection: 49, 51, 55, 56, 57, 84, 85, 86, 87, 104, 153 and 198. 

These products are intended for licensed nail professionals only.
Due to the nature of the products we sell, all sales are final.