Ugly Duckling Efile - Replacement Handpiece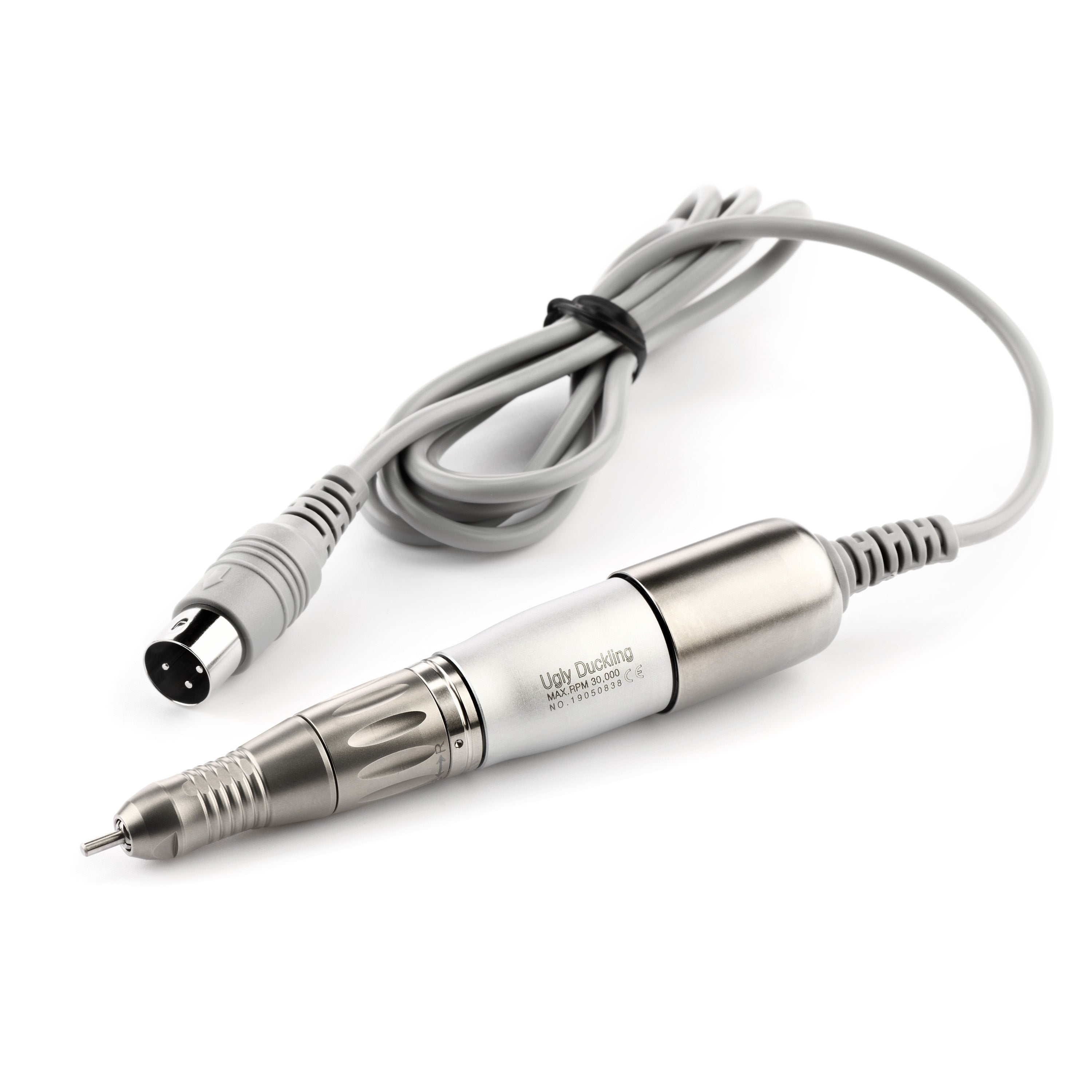 Description
If you rely on your e-file, it's always a great idea to have a spare handpiece. Don't find yourself stuck if you need repairs and maintenance!

FEATURES:
 Quiet, high torque micromotor
 Variable speed to 30,000rpm
 Lightweight, no vibration, precision hand piece. Straight "tangle free" cord.
 Quick release chuck
 Fits standard 3/32" bits
 Forward/ reverse
See Efile product listing for more information and features.